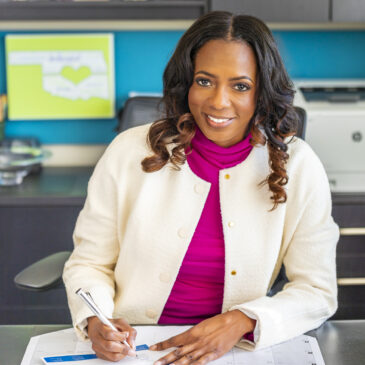 President and CEO
Janice F. Whaley
Janice F. Whaley serves as the President and Chief Executive Officer of Donor Network West, the second largest OPO in the U.S., joining the organization in January of 2019. After her arrival, the organization substantially increased organ recovery performance across multiple metrics, saving hundreds more lives. Her leadership, advocacy, and operational efforts, in both the state of California as well as the nation overall, serve as evidence of her passion.
Executive Leadership
Our Executive Leadership Team brings tremendous experience in the organ and tissue procurement industry and a shared commitment to saving and healing more lives to Donor Network West every day.
VP of People Services

Lynnette Johnson
Director of Donation Development

Megan Bondy

Director of Learning and Development

Clint Brown

Director of Administration, Safety and Risk

Kevin Campbell

Director of Organ Operations, Northern Region

Jeff Chao

Director of Organ Preservation and Surgical Services

Jocelyn Cooper

Director of Quality Systems

Susan Hall

Director of Organ Operations, West and East Bay

Donyale John

Director of donation Development, valley region

Jaclyn Manzanedo

director of tissue recovery

Chanel Nakanishi

Controller

Sandra Olson

senior director of organ operations, valley region

Kim Patton

director of research program

Ahmad Salehi, M.D., Ph.D

Director of donation development, bay region

Eileen Spallino

director of community engagement

Annie Stickel

Director of Marketing and Communications

Stephanie Torralva

director of family services

Steven Ward

director of performance improvement

Stefanie Woidtke
Board of Directors
Janice F. Whaley, Ex Officio

President and CEO
Donor Network West

 

Carolyn Light, Chairperson

Executive Director, Transplant
UCSF Health Services, UCSF

 

Eric L. Williams, FACHE, Chair-Elect

Interim SVP, Area Manager
Kaiser Permanente, Santa Clara Medical Center

 

Tom Cycyota, Secretary-Treasurer

President & Chief Executive Officer
AlloSource

 
Board Members
Clark Andrew Bonham, M.D.

Director of Adult & Pediatric Living
Donor Liver Transplant Programs
Stanford University Medical Center

Stephan Busque, M.D.

Director, Adult Kidney & Pancreas Program
Associate Professor
Stanford Medical Center

Michael J. Ferenc, M.D.

Forensic Pathologist
Stanislaus County Sheriff's Office

Chris Freise, M.D.

Professor & Interim Division Chief
UCSF Transplant Service

Christine Hartley, RN, MS, ACNP-BC

Administrative Director, Solid Organ Transplant
Stanford Healthcare

Harish D. Mahanty, M.D., FACS

Surgical Director of Kidney Transplant
California Pacific Medical Cente

Frances McNeil, Esq.

Associate General Counsel
Law Department, Blue Shield of California

Ameet Nanda

Vice President & Site Administrator
California Pacific Medical Center – Sutter Health

Michael J. Peterson

Healthcare Consultant/Advisor

Rajalingam Raja, Ph.D., D(ABHI)

Clinical Professor, Department of Surgery
Director, Immunogenetics and Transplantation Laboratory
University of California, San Francisco

Anthony Robinson

Operations/Training Captain
San Francisco Fire Department, Airport Division

Na'eem Salaam

Vice President, Operations
Chan Zuckerberg Initiative

Baljeet S. Sangha, MPH, FACHE

Chief Operating Officer & Deputy Director San Francisco Health Network
San Francisco Department of Public Health and County of SF

Robert Wenz

Executive Director of Pediatric Transplant Center, Interventional Services, Outpatient Heart Center, Neurodiagnostics, and Pulmonary Services

Stanford Children's

Rev. Bryson White

Research Assistant
The Society for the Study of Black Religion
Medical Advisory Board
Peter Chin-Hong, M.D., Co-Chair

Associate Medical Director, Donor Network West
Professor of Clinical Medicine, Step 3 Medicine
Associate Dean for Regional Campuses, UCSF School of Medicine
Director, Transplant ID Program, Division of Infectious Diseases
Infectious Disease Physician, UCSF

Luis Mayen, Co-Chair

VP of Strategic Partnerships and Business Development, Donor Network West
Members
Arash Afshinnik, M.D.

Associate Clinical Professor, UCSF
Director, Neurocritical Care

Janet Bellingham, M.D.

Transplant Surgeon
California Pacific Medical Center

Jack Boyd, M.D.

Clinical Assistant Professor, Cardiothoracic Surgery
Stanford University Medical Center

Julie Brown, MBA, MPH

Principal, Julie Brown Associates

 

Waldo Concepcion, M.D., FACS

Chief Medical Officer, Donor Network West

Ann DiMatteo, BSN, MSN

Transplant Administrator
Manager, Kidney/Pancreas Transplant Program
California Pacific Medical Center

 

Sara Dionne, PhD

Senior Laboratory Director
VRL Eurofins

Robert Fulbright, JD, MA

Bioethics Program Director
Renown Health

Jack Harbell, M.D.

Senior Associate Consultant
Abdominal Transplant Surgery, Hepatobiliary Surgery
Mayo Clinic, Scottsdale

Gerri James, RN, BSN, CCTC

Transplant Administrator
Manager of Kidney & Lung Transplant Programs
Lucile Packard Children's Hospital

Justin Johnson

Vice President of Donation Development and Organ Operations

Donor Network West

Darina Kavanaugh, DNP, RN, CPHQ

Chief Nurse Executive
Kaiser Permanente Oakland Medical Center

Jennifer Kerney, RN, MSN, CRNP

Assistant Director Transplant Services
Kidney Transplant  Program
UCSF Medical Center

 

Thomas Krall, M.D.

Assistant Clinical Professor – Anesthesia
UCSF Medical Center

Jasleen Kukreja, M.D., MPH

Surgical Director of Lung Transplant Program
UCSF Medical Center

Ruchika Mishra, Ph.D.

Senior Bioethicist
Program in Medicine and Human Values
Sutter Health Bay Area

James Orr, M.D.

Trauma & Emergency Surgery
Kaiser Foundation Hospital – Vacaville

Thomas Pham, M.D.

Clinical Assistant Professor,
Abdominal Transplant Surgery
Stanford University School of Medicine

Brett Sheridan, M.D., FACS

Department Chair of Cardiac, Thoracic, Vascular Surgery
Chief of Cardiac Surgery
Surgical Director of Heart Transplantation
California Pacific Medical Center

Penny Stroud, MBA

Principal, Cattaneo & Stroud, Inc.

 

Moussa F. Yazbeck, M.D., FACP

Neurocritical Care / Critical Care Medicine
Vice Chief of Staff
John Muir Medical Center